Wedding Cake Card with The Graphics Fairy
It  was a gloriously sunny and hot day for a wedding yesterday.  The bride was stunning, the groom was as handsome as could be.  They are a lovely couple with a bright and happy future.
I knew that I wanted to make them a wedding cake card.  After perusing Karen's blog, The Graphics Fairy, I found just the right image to help me out.
 As you can see, I used the doves in the second tier of my cake.  I printed it onto vellum paper and sprinkled sparkly embossing powder over it when it was wet.  After heat setting it, I rounded the corners and taped it to the card stock.
I created the layers of the cake on my Silhouette.  The machine has a feature where you can draw a rounded corner rectangle in any size you like.  Easiest cake I ever made!  The heart on top was also cut on the Silhouette.
To the top and bottom layers I added coordinating strips of washi tape.  I also added Diamond Stickles to embellish the design in the card stock.  When it dried, I added the skinny silver fiber and frayed the edges.  
For the back, I stamped wedding bells with a gray shadow stamp pad, and made quick photo corners out of the same cardstock.
I hope you like this card!  Have a great day…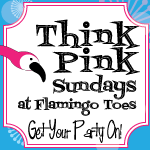 Sundae Scoop: Link to Party @ I Heart Nap Time
#scrapbookpaper #TheGraphicsFairy #cards #vellumpaper #Stickles #stamping #fibers #wedding